Have you ever noticed a code of products? Every product usually has its code to represent the type of shopping products. Most of the codes used are barcode inserted on the surface of products. One of the many used barcodes is (Universal Product Code) UPC barcode tacked on the product, and the International Article Number (EAN) for European Article Number.
What is UPC barcode? This barcode can be useful to get the information with UPC code lookup base to recognize every product category. This way eases you to detect a type of product belonging clothes, foods, or drinks in the store. These also used to be a scan for the price of products.
What Is UPC Barcode?
A numeric code used to identify specific products are widely used in Canada and the United States to read the merchandise in the store. UPC code on using the 12-digit bar code. UPC only has the numbers.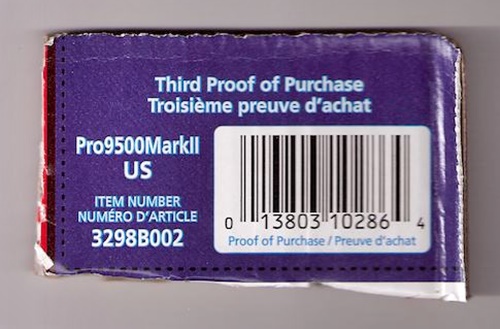 Manufacturers use UPC for specifying different products quickly. Consists of two elements, UPCs consist of numbers and the appropriate image. This picture is a UPC barcode. Barcode contains a series of vertical lines, all different width. Width line is designed specifically to represent numbers, and because the barcode is a graphical representation of a sequence number associated with it.
UPC is the same format form of UPC-A. Each number is unique and created by GS1. There are a series of number that will be used. There is the information encoded on each UPC, including checksum verification. This checksum used by computers that read the code to ensure that the code is read correctly without errors.
There are some steps to pass in the attempts of getting a UPC bar code for products. UPC stands for Universal Product Code consisting of 12 number digits. This barcode needed by distributors and retails to give the identity of their products. The identified products informed from UPC barcode and every unique product requires the serial number of UPC from GS1. Before you sell the product with UPC label, it is assigned by UPC code lookup for the UPC-unique number.
Most of UPC number have duties from Global Standard Organization (GS1). It is famously known to be a uniform code board. The site of this organization has complete information to apply for and start to UPC barcodes. If you are outside of the United States, you should visit the contact page of this GS1 to find the right office for your location. If the company requires UPC labels or barcodes for some products and sells it to big retailers including Whole Foods, CVS, Walmart, and many more, you should work hard with GS1 directly. You can also find retail that is forced to obey rules of GS1 about the barcode.
Where Do You Find UPC Barcode?
Are you distributors of products? If you are, you will need to register as a member of GS1 US to create a UPC code number for the sold products. There are some other ways to obtain it. UPC barcode is designed to print and sent it to distributors. The thing needed is fulfilling the instructions of Label Expert in making the label of UPC. Meanwhile, the design of UPC labels can be determined with the help of distributors. It is printed and sent it to you. Buying a blank label and print UPC barcode yourself with a laser may be carried out in creating UPC barcode. It is possibly changing thermal printer and barcode software devices. If you are not familiar with these ways, the board of UPC code base has accommodated distributors with the complete UPC printing label kits needed to start in creating these barcodes.
After you have got pre-printing barcodes, it is aimed at investing individual barcode software or label printer. You need a quick label that is not spending much time to create it. There are some parties punishing distributors or producers if the barcodes used are below the standard of GS1. You do not get worried if you handle EIM for giving UPC barcodes scanning and limiting all minimum requirements in the making of UPC labels.
What Is EAN Barcode?
The book land of EAN or ISBN 13 barcode has been used internationally to identify books, videos, software, and audio cassette. Some unique codes given for items and products applied. The codes will have met International Standard Book Number that has printed with the use of EAN 13 barcode. The EAN barcode can be followed by five digits and additional information like a suggested retail price on the market. It is similar to labels of UPC barcodes in which it can be designed and printed with ISBN labels for the better result. It enables the barcode to detect and scan by printers on the computers. For packages combining UPC and ISBN in graphic design, it provides codes in electronic formats in EPS file. It facilitates you to print and create your UPC barcodes that are standard of GS1.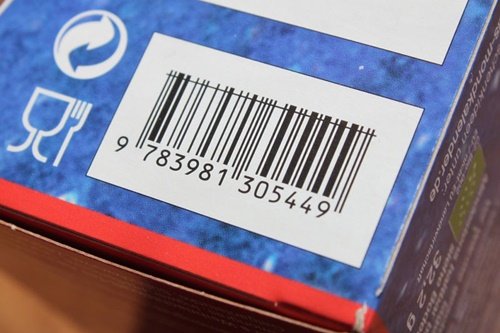 If you want to print UBS barcodes yourself, it makes sure to have fulfilled requirements for UPC code base. There are only two steps to do. Firstly, you must prepare a piece of Quick Ship Laser paper for printing UPC bar code for products. It is usually available on the size of 8.5×11 inch and 1.5×1.0 inch depending on the needs. The paper can supply for 50 labels of UPC barcode per piece of paper. Then, it needs a quick ship roll label for UPC barcode. The available labels are in the form of roll making it easy to print single labels or big batch. The thermal printing of UPC labels is easily handling the big operation and project in which there are many different UPC barcodes for the products.